BMW F30 side skirt extensions are is an excellent aftermarket upgrade for 3 Series F30 owners with the M-Sport package, and can take the sporty looks of the car to the next level.
While this is mostly an aesthetic upgrade that will make your car look more modern and sleek, side skirts have been known to improve a vehicle's downforce capabilities as well.
In this entry, we're going to outline three fantastic side skirt extensions for your BMW F30, give a brief installation guide and discuss compatibility.
Side Skirt Extensions for F30 3 Series
Below, we'll cover three of our favorite side skirt extensions for the BMW F30 and explain a bit about each one of them.
F30/F31 3 Series Side Skirt Extension Installation Tips: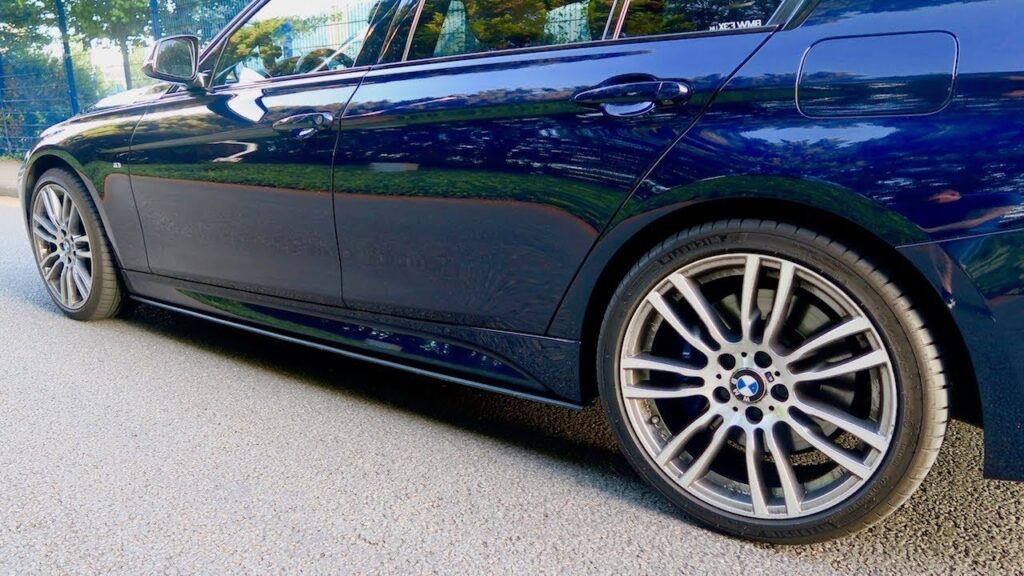 Drilling may be required
Professional installation isn't necessary for any of the skirt extensions. However, only the EOS M Performance comes with an instruction manual and a set of easy-to-use tools. You may have to do a bit of drilling, but they also feature a bolt-on installation option.
Other products may require drilling. This is not a complex process, but you'll want to be extra careful not to make a mistake and leave a permanent mark on your car.
Use jack stands or a ramp to lift the front of the vehicle
Additionally, we suggest using a jack to lift the car for easier installation. You don't have to do it, but you get better access to the installation area with a lifted side.
Either way, if you aren't certain that you can perform the installation, leave the work to a professional, just to be on the safe side.
Compatibility & Fitment
2012-2018 BMW 3 Series Sedan (F30) with M-Sport package
2012-2018 BMW 3 Series Wagon (F31) with M-Sport package
The side skirts listed above are compatible with the BMW F30 2012-2018 3 Series Sedans and Wagons. Some can also fit F80 and F31 BMWs. Check out the product details in our review above and make sure to confirm compatibility when ordering online.
You should also note that these aftermarket upgrade options are only compatible with M-Sport F30 models.
Final Thoughts
Thanks to their design, the side skirts may slightly improve your car's grip by increasing its downforce at high speeds. However, these are primarily visual upgrades, and all three do wonders for your vehicle's aesthetics.
While they might seem flashy at first glance, nothing makes the bodywork of your car stand out more than some slick side skirt extensions. If you're a fellow F30 owner and are looking to really make your car stand out, you'll want to buy some of these.
You don't have to go with professional installation here, but you shouldn't completely rule it out either. It's better to be on the safe side than end up damaging your car.